Our Programs
Our enterprise tech programs leverage New York City's concentration of corporate customers to accelerate growth of early and growth stage tech companies in key sectors.
---

FinTech Innovation Lab New York
Recognizing the need to spur financial technology innovation in New York City, the Partnership Fund for New York City and Accenture launched the annual FinTech Innovation Lab in 2010 to support early and growth stage companies developing cutting edge technology products for the financial services industry. Participants, chosen through a rigorous application process, are paired with leading financial services firms who provide product refinement guidance, beta testing and deployment. They also receive mentorship from highly successful fintech entrepreneurs and have the opportunity to present their companies to potential investors.
---

Transit Tech Lab
Part of the Transit Innovation Partnership, the Transit Tech Lab is an accelerator program for startups solving public transportation challenges. Successful companies have an opportunity to pilot their technology with the MTA and transform New York City.
---

New York Digital Health Innovation Lab
The New York Digital Health Innovation Lab is an annual program for growth-stage companies that have developed cutting-edge technology products for health care organizations. Leading investors and industry experts provide mentorship and guidance to the companies on product, growth strategy and fundraising. The Partnership Fund for New York City and the New York eHealth Collaborative began the program in 2013 under the program's original name, the New York Digital Health Accelerator.
As the digital health sector has evolved, our provider and payer partners have focused their attention on working with existing technologies more than new technology companies.  Going forward, our program will focus on supporting past graduates rather than continuing to run the annual program.
If you are a health care organization or investor that would like to connect with our portfolio of companies, feel free to contact us. We will also be organizing periodic public events and you can subscribe to receive invites and updates.
---

NY Fashion Tech Lab
The NY Fashion Tech Lab  is an annual program for early-stage companies developing cutting edge technology products targeted at fashion and retail enterprise customers. Over the course of its initial two years, 14 fashion retailers sponsored the Fashion Tech Lab, providing mentorship from senior executives and $20,000/annum in financial support. Through a competitive process, senior executives from these sponsors determined which companies were accepted into the program. The tech companies had the opportunity to refine and beta test their technology products in New York City with the participating retailers. A group of 24 venture and business mentors also worked with the tech companies. The Partnership Fund launched and operated the NY Fashion Tech Lab in 2014 and 2015 in partnership with Springboard Enterprises. At the conclusion of the 2015 program, the program was spun off to Springboard Enterprises who continues to run the program in New York City.
NY Fashion Tech Lab Founding Members: Alex and Ani, Ann Inc., Bloomingdales, Coach, The Estee Lauder Companies Inc., Fossil Group Inc., J. Crew, Kate Spade & Company, Li & Fung, LVMH, Macy's, Ralph Lauren Corporation, VF Corporation
---

BioAccelerate NYC Prize
The BioAccelerate program aims to increase the number of biomedical commercial spin outs coming out of New York's world class academic institutions and to spur business and job creation in the bioscience sector. Filling a critical funding gap in New York City, the program invested in proof-of-concept research (in the form of a grant with participation) and also makes equity investments to help early stage companies. The program made its final proof-of-concept investments at the end of 2015, bringing the total number of scientists funded to 20.
---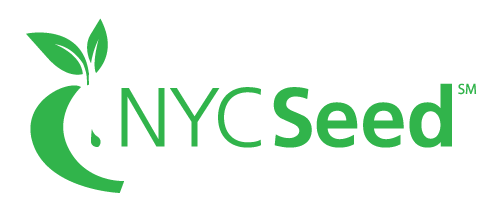 NYCSeed
Launched in 2008, NYCSeed was one of the first institutional seed funds focused exclusively on New York City-based companies. Between 2008 and 2014, NYCSeed invested $3.4 million in 30 early-stage companies and three SeedStart incubator programs, and also provided mentorship from notable entrepreneurs, technologists and venture capitalists to help entrepreneurs move from idea to product. NYCSeed is a unique public-private partnership between the Partnership Fund for New York City, ITAC, Empire State Development and Polytechnic Institute of NYU.