Latest Research
Federal Tax Reform Threatens New York's Competitiveness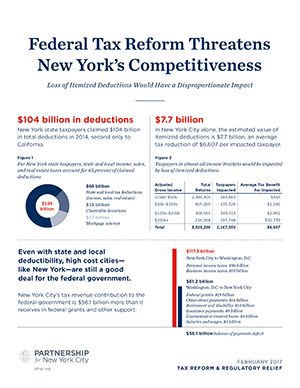 February 24, 2017
Loss of itemized deductions would have a disproportionate impact
Dashboard: Key Economic Indicators of NYC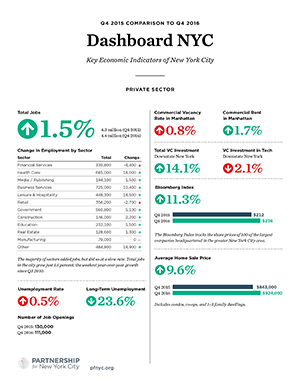 February 17, 2017
The Partnership is tracking the status of the city's economic well-being and livability.
New York's Tax Problem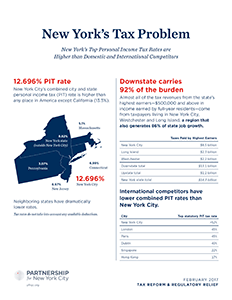 February 9, 2017
New York's top personal income rates are higher than domestic and international competitors.
Clear for Takeoff: A Better Future for New York Metro Airports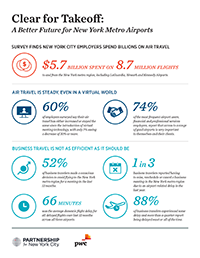 January 27, 2017
How New York City employers and business travelers rely on local airports/air travel, and what improvements could make travel more efficient
New York's Next Big Industry: Commercial Life Sciences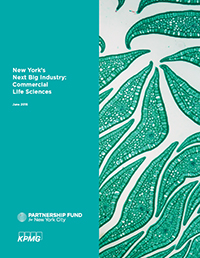 June 22, 2016
A new report on New York's life sciences industry and its potential for significant growth in the coming years.
2015 Economic Impact of Financial Services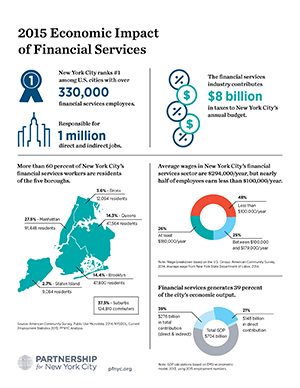 May 2016

Congestion Pricing: Time to Get Serious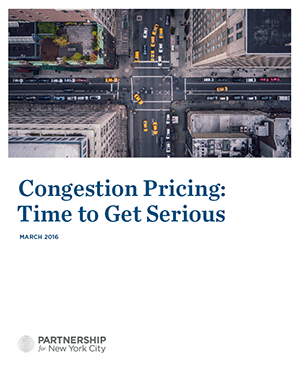 March 24, 2016
While congestion pricing is something New York City should seriously explore, the benefits of MoveNY are open to question and depend on actions and investments by state and local government.
NJ Transit Strike Economic Impact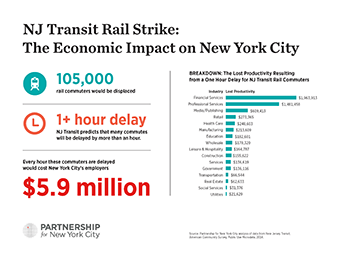 March 7, 2016
The economic impact a NJ Transit rail strike would have on New York City employers.
Snapshot: New York City Unemployment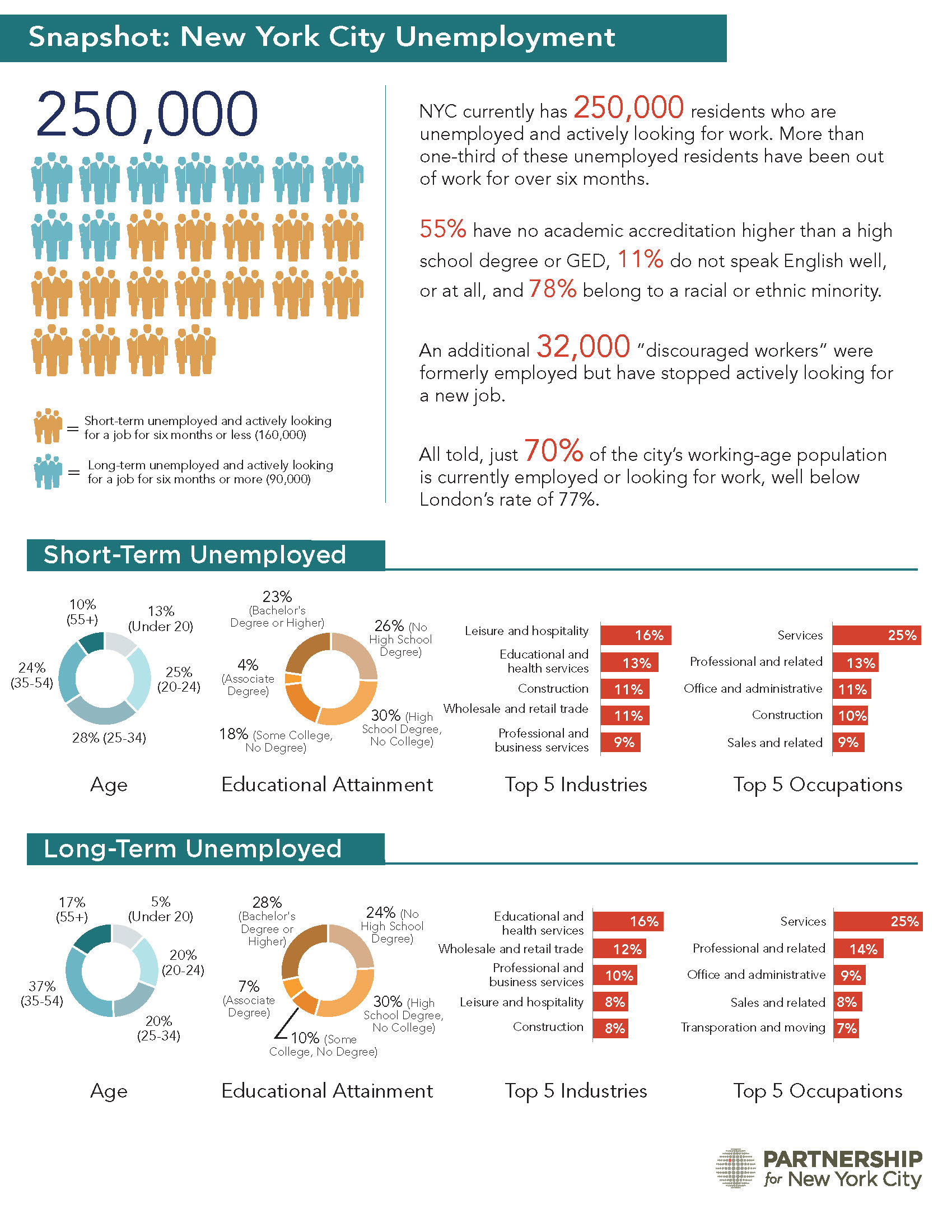 November 17, 2015
New York City currently has 250,000 residents who are
unemployed and actively looking for work. More than
one-third of these unemployed residents have been out
of work for over six months.
Homelessness in New York City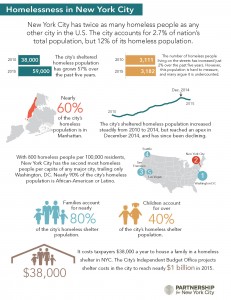 October 19, 2015
New York City has twice as many homeless people as anyother city in the U.S. The city accounts for 2.7% of nation's total population, but 12% of its homeless population.
Technology, Advertising, Media & Information in New York City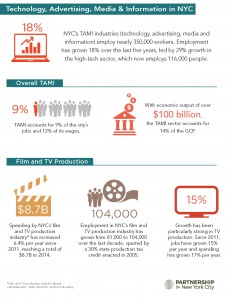 October 27, 2015
The Partnership compiled data on the impact of the technology, advertising, media and information (TAMI) sectors in New York City.
The New New York: Where Wall Street Meets Silicon Alley
September 21, 2016
The Partnership compiled data on the financial services industry and the high tech industry in New York, noting the convergence between Wall Street and Silicon Alley.
New York City Crime Statistics

August 12, 2015
The Partnership compiled crime statistics from across the five boroughs, looking at both violent and non-violent crimes. The statistics display the concentration of crime by police precinct and track the rates of crime since 2013.
Financial Services Report
In June 2015, the Partnership for New York City released the first comprehensive report on New York's financial services industry since the 2008 financial crisis. The report, prepared by the Partnership with GLG (Gerson Lehrman Group), details industry status and trends in terms of its contributions to jobs, tax revenues and economic activity in New York City and suggests what will be needed to maintain the city's position as the global financial capital.
At Risk: New York's Future as the World Financial Capital
---
In conjunction with the release of the report, Kathryn Wylde, President & CEO of the Partnership for New York City, published an op-ed in "The New York Times" highlighting key findings.