Latest Research
Dashboard: Key Economic Indicators of NYC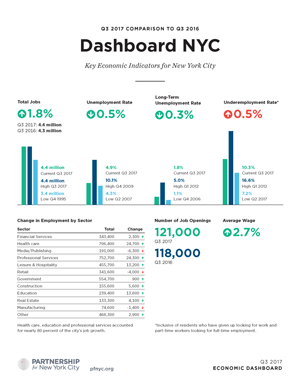 November 20, 2017
The Partnership is tracking the status of the city's economic well-being and livability.
Global Business, Local Benefit: Foreign Contributions to the New York Economy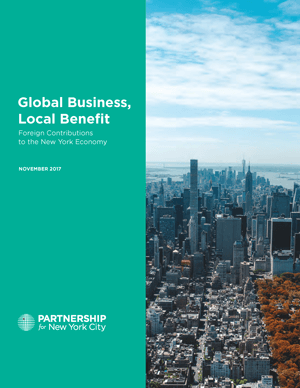 November 13, 2017
New York has a significant opportunity to increase economic activity through a strategic focus on attracting and retaining foreign companies, particularly in the tech sector.
Loss of Deductibility Hurts States that Contribute Most to U.S. Economy & Treasury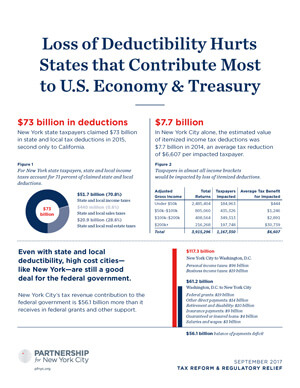 September 12, 2017
New York City's tax revenue contribution to the federal government is $56.1 billion more than it receives in federal grants and other support.
New York City's K-12 Education System
Inception of Mayoral Control of School: 2002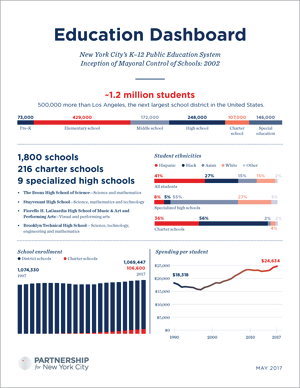 September 2017
The introduction of mayoral control has helped to close the achievement gap between New York City students and their peers in other public schools across the state.
New York's Next Big Industry: Commercial Life Sciences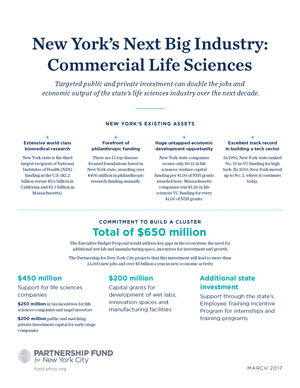 March 2017
Targeted public and private investment can double the jobs and economic output of the state's life sciences industry over the next decade.
New York's Tax Problem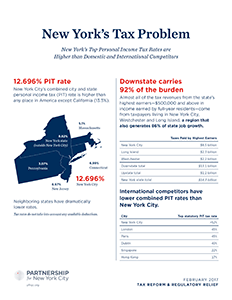 February 9, 2017
New York's top personal income rates are higher than domestic and international competitors.
Clear for Takeoff: A Better Future for New York Metro Airports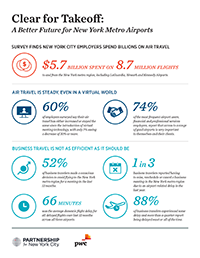 January 27, 2017
How New York City employers and business travelers rely on local airports/air travel, and what improvements could make travel more efficient