Economic Competitiveness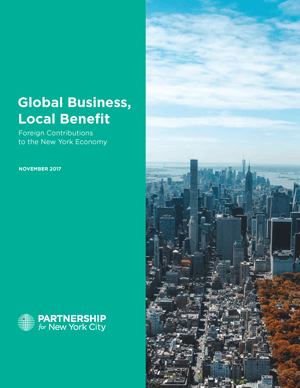 November 12, 2017
New York has a significant opportunity to increase economic activity through a strategic focus on attracting and retaining foreign companies, particularly in the tech sector.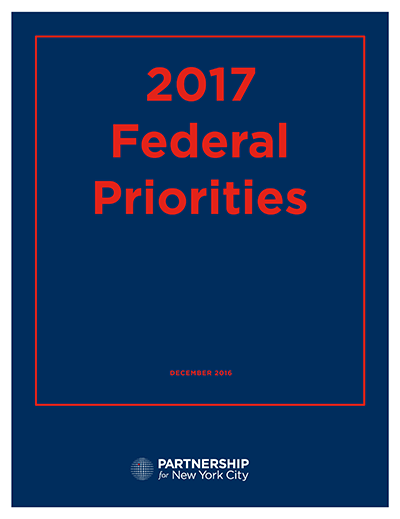 December 2016
Shortly after the Presidential election, the Partnership surveyed CEOs to solicit their views on the top federal priorities for 2017.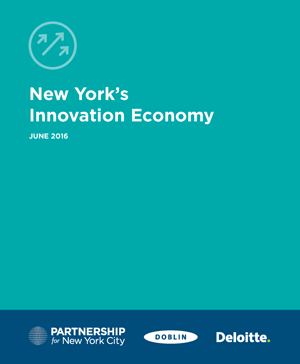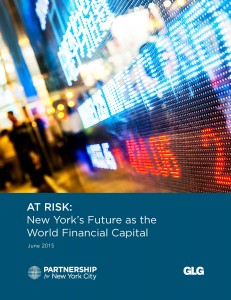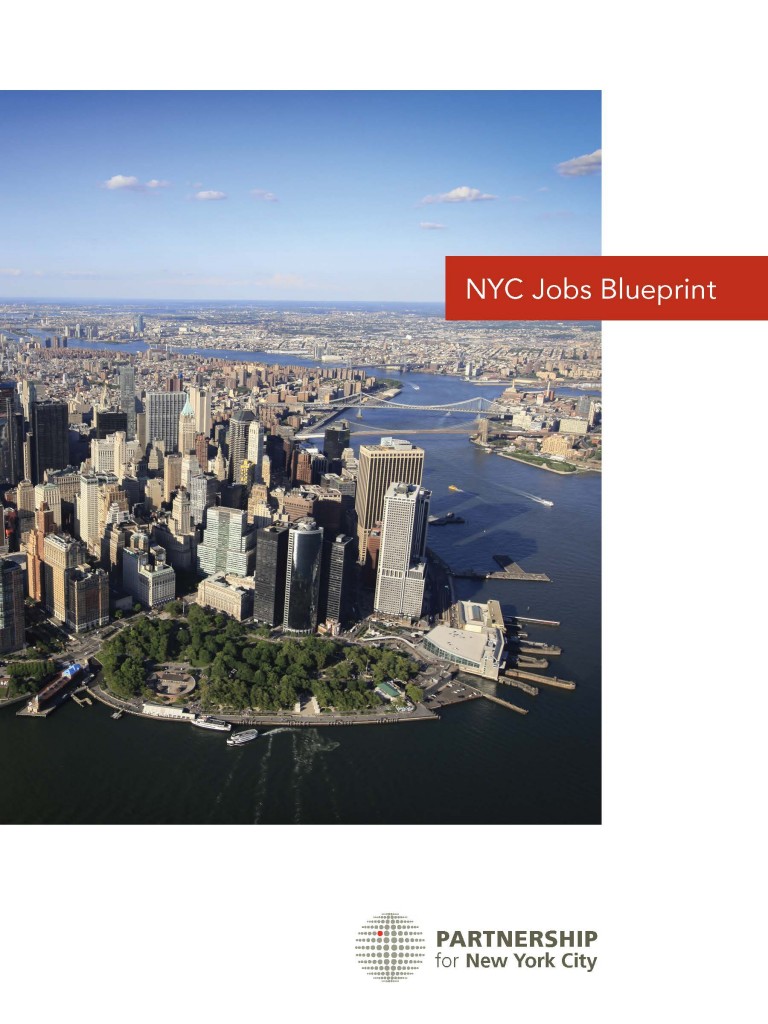 April 19, 2013
A set of recommendations for collaborative actions that the public and private sectors might take to insure that NYC remains a strong, inclusive city of opportunity.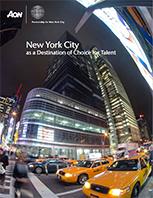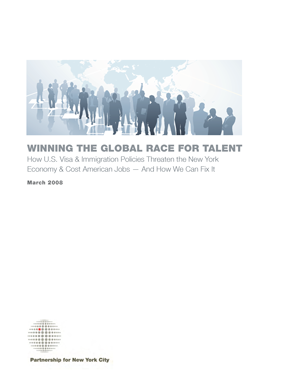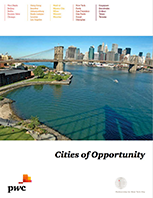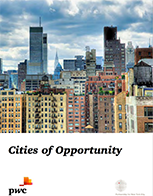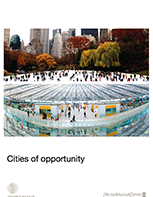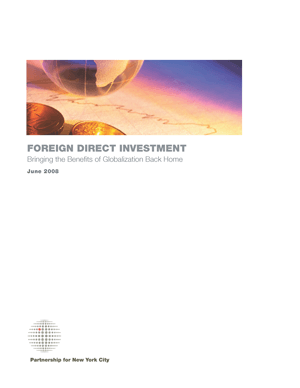 June 2008
New York's economic success is increasingly dependent on business operations established here and controlled by foreign-owned companies, known as Foreign Direct Investment.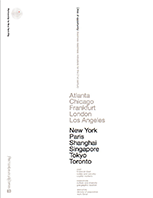 Economic Development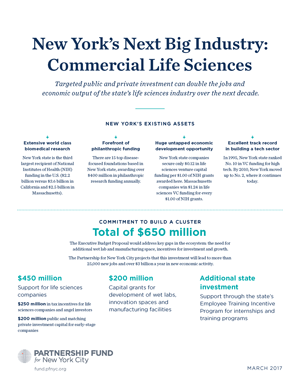 March 2017
Targeted public and private investment can double the jobs and economic output of the state's life sciences industry over the next decade.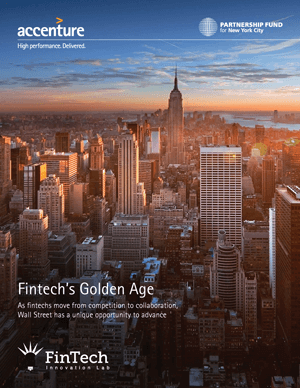 June 2016
In the United States and globally, New York is quickly becoming the center of fintech innovation.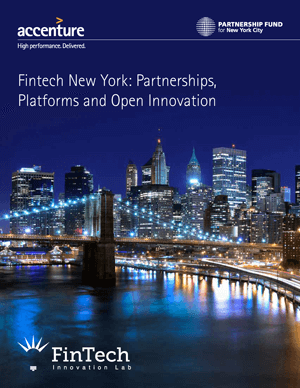 June 2015
Through innovation labs, venture capital
funds and hack-a-thons, financial institutions
are engaging with the fintech community.


June 2014
New York has a unique opportunity to profit
from a technology revolution that plays directly
to its strength as a world financial center.
June 22, 2016
A new report on New York's life sciences industry and its potential for significant growth in the coming years.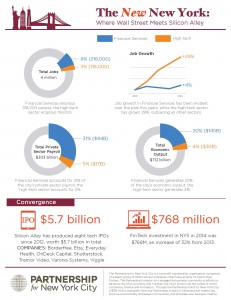 September 21, 2016
The Partnership compiled data on the financial services industry and the high tech industry in New York, noting the convergence between Wall Street and Silicon Alley.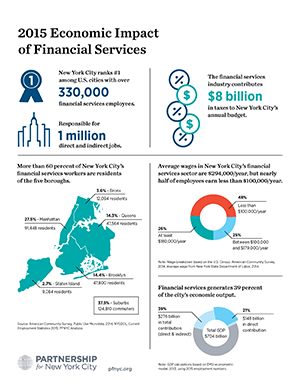 May 2016
New York City ranks No. 1 among U.S. cities with over
330,000 financial services employees.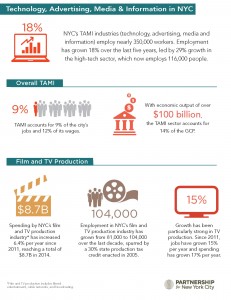 October 27, 2015
The Partnership compiled data on the impact of the technology, advertising, media and information (TAMI) sectors in New York City.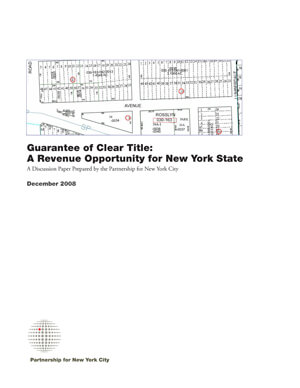 December 2008
In the face of the worst fiscal crisis in its history, New York State is seeking creative ways to leverage its assets and increase its revenues — preferably, without raising taxes.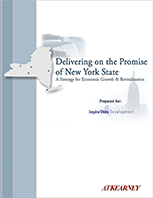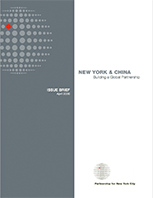 Education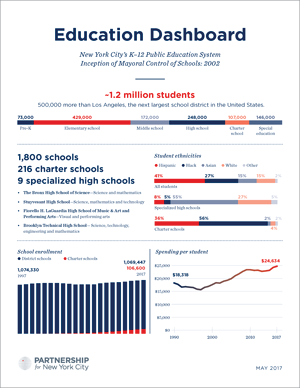 March 2018
The introduction of mayoral control has helped to close the achievement gap between New York City students and their peers in other public schools across the state.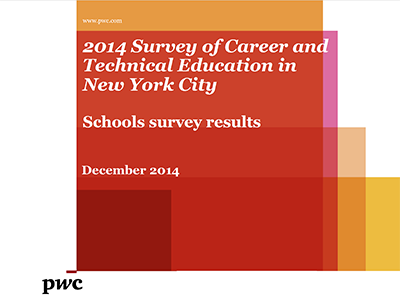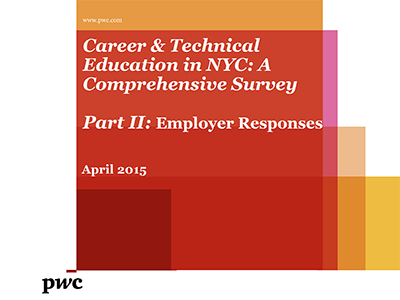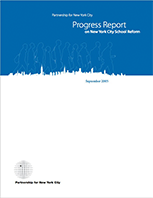 Fiscal – Budget Taxes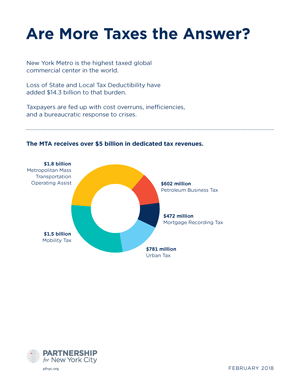 February 2018
New York Metro is the highest taxed global commercial center in the world.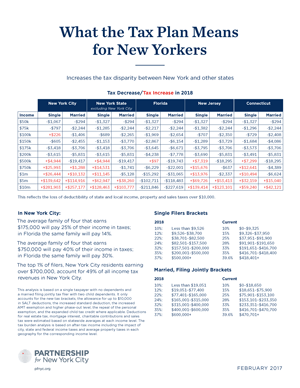 February 23, 2018
The average family of four that earns $175,000 will pay 25% of their income in taxes; in Florida the same family will pay 14%.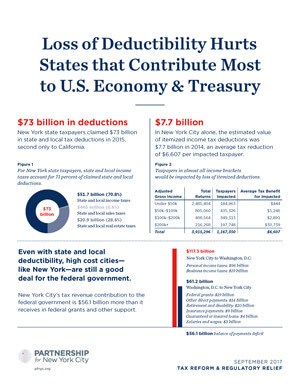 September 12, 2017
New York City's tax revenue contribution to the federal government is $56.1 billion more than it receives in federal grants and other support.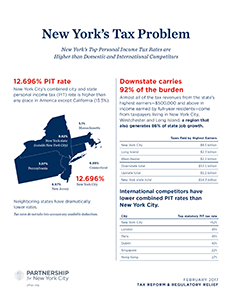 February 9, 2017
New York's top personal income rates are higher than domestic and international competitors.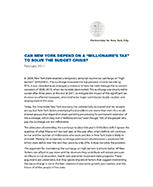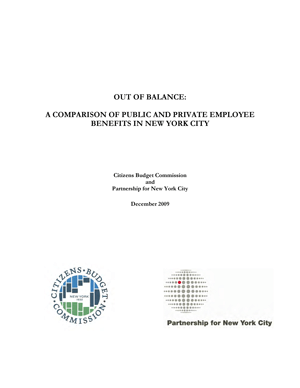 Impact of 9/11 on New York City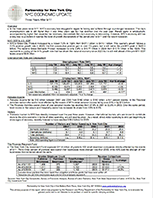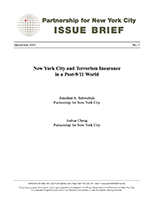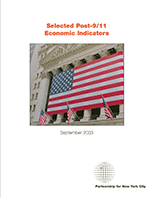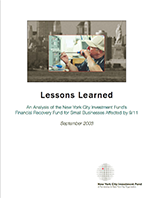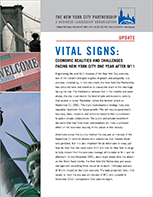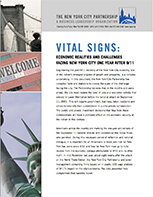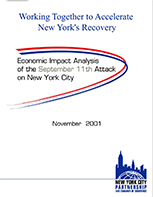 Infrastructure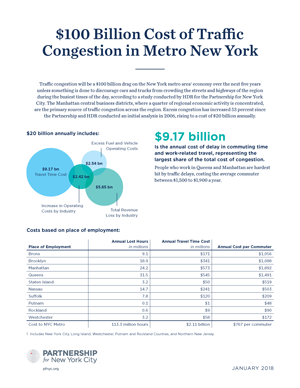 January 17, 2018
Traffic congestion will be a $100 billion drag on the New York metro area economy over the next five years unless something is done to discourage cars and trucks from crowding the streets and highways of the region during the busiest times of the day.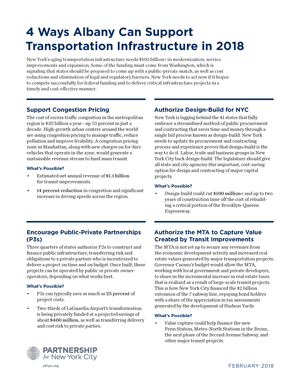 February 2018
New York's aging transportation infrastructure needs $100 billion+ in modernization, service improvements and expansion.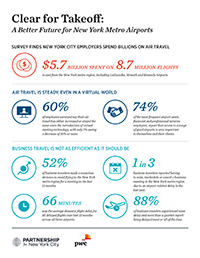 January 27, 2017
How New York City employers and business travelers rely on local airports/air travel, and what improvements could make travel more efficient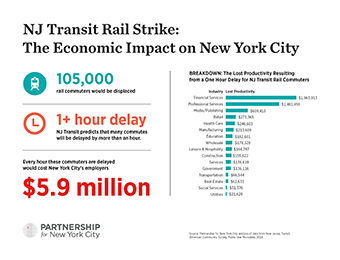 March 7, 2016
The economic impact a NJ Transit rail strike would have on New York City employers.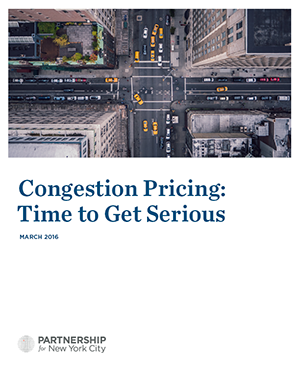 March 24, 2016
While congestion pricing is something New York City should seriously explore, the benefits of MoveNY are open to question and depend on actions and investments by state and local government.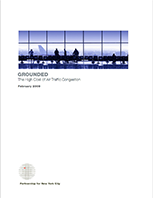 February 2009
The Partnership for New York City undertook this study in order to establish the full economic costs of air traffic congestion at the three major airports serving the New York Metropolitan Region.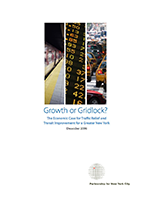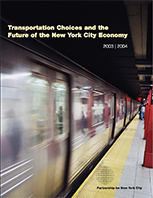 Immigration Reform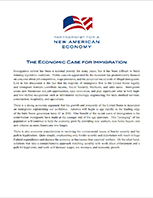 Quality of Life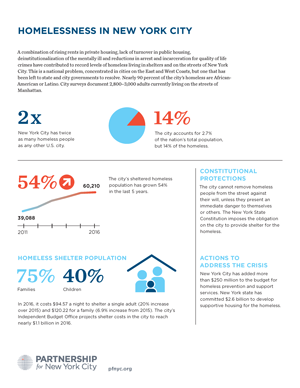 September 2016
New York City has twice as many homeless people as any other city in the U.S. The city accounts for 2.7% of nation's total population, but 14% of its homeless population.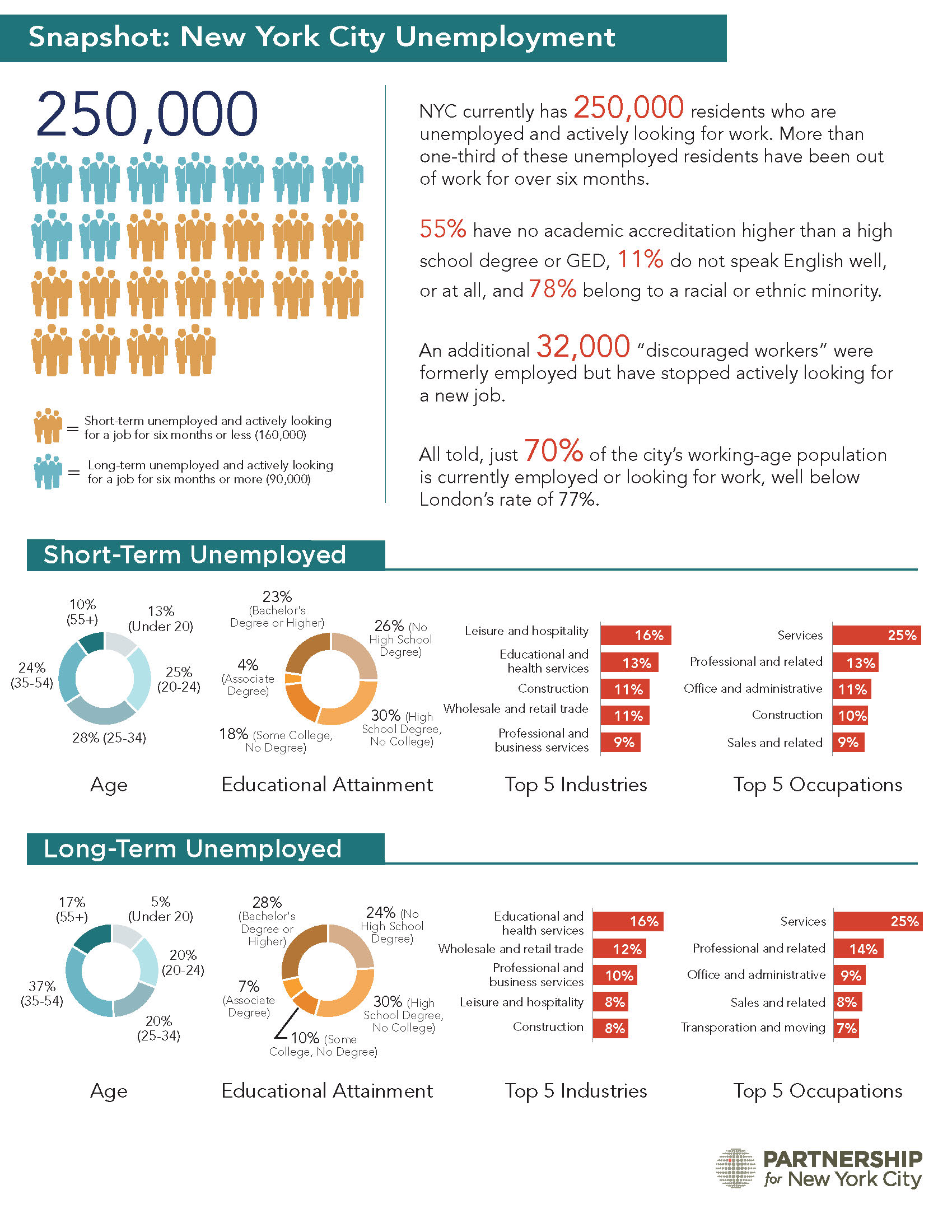 November 17, 2015
New York City currently has 250,000 residents who are
unemployed and actively looking for work. More than
one-third of these unemployed residents have been out
of work for over six months.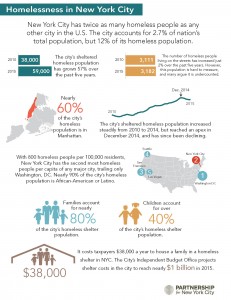 October 19, 2015
New York City has twice as many homeless people as any other city in the U.S. The city accounts for 2.7% of nation's total population, but 12% of its homeless population.

August 12, 2015
The Partnership compiled crime statistics from across the five boroughs, looking at both violent and non-violent crimes. The statistics display the concentration of crime by police precinct and track the rates of crime since 2013.
Regulation