Partnership member firms were early to recognize the pandemic danger, limiting travel and encouraging employees to work from home. Since the beginning of the pandemic, Partnership leaders have shared information and conducted policy discussions with Governor Cuomo, Mayor de Blasio and Senate Minority Leader Schumer. Throughout the crisis, the Partnership has worked with government, foundations, and others to address rapidly emerging challenges of the pandemic. These initiatives have included support for health care providers and first responders, relief for vulnerable populations, and maintaining essential business functions.
The impact of COVID-19 has been far-reaching, but public-private partnerships will go a long way to ensure that New York emerges from the pandemic stronger than ever.
Oliver Wyman Pandemic Navigator
The Oliver Wyman Pandemic Navigator for the New York City 31-County Metro Region provides a quantitative basis on which governments, industry groups, and companies can examine the health and business impacts of COVID-19. The tool forecasts the number of new and cumulative reported coronavirus cases across nearly 40 countries, incorporating the continued effectiveness of containment and suppression measures.
Learn more
Policy Actions
We surveyed our members and sent recommendations to the federal government for how to address the COVID-19 crisis and give New York and other commercial centers across the country the best tools for economic recovery.
Read the letter
Public Service Commercials
We released four public service commercials aimed at reminding New Yorkers of the gravity of the Coronavirus pandemic and the need to utilize common sense to prevent its spread.
Produced by
Devito/Verdi
, one of the New York's top creative advertising agencies, and in partnership with the
Alvin Ailey American Dance Theater
, the commercials have aired on major networks, including Altice USA, Charter Spectrum, Comcast NBCUniversal, ViacomCBS, WABC-TV, and a number of other media outlets, including the Albany Times-Union and Empire Report. Airtime is being donated by the participating media companies.
This report chronicles the impact to date of COVID-19 on New York City and the metropolitan region. It offers suggested actions to mitigate the damage of the pandemic and to forge a new value proposition for the city.
July 2020
Read report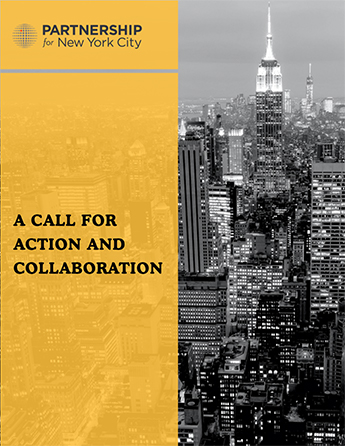 The Partnership has compiled recent statistics to inform our members of the city's economic standing as the city begins to recover from COVID-19. This information reflects both the challenges and the need for business leadership.
June 2020
Read report
July 26-August 1 update on changes in consumer spending to understand which New York City industries and businesses are most impacted by COVID-19.
August 2020
Read report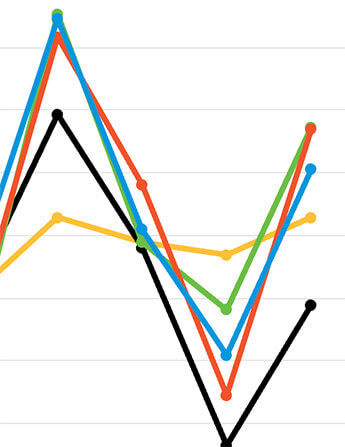 May 19, 2020 WNYC Studios