Research
The Partnership serves as a resource of expertise and critical thinking for public policy makers, the media and others who aim to understand New York City's economy.
Featured
Jobs and investment in New York's life sciences industry reached record highs during 2020 and will contribute meaningfully to the city's economic recovery from COVID-19.
April 2021
Read report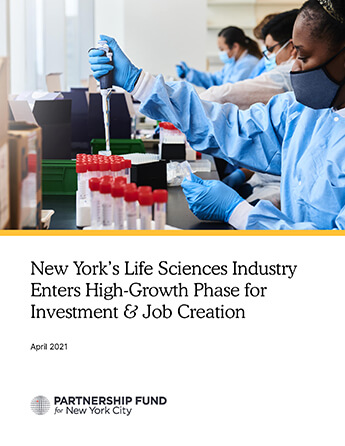 Featured Special Topics
This report details the changes in New York's health care planning, financing and delivery system that are necessary to achieve a healthier and more equitable city.
October 2020
Read report