52% of Manhattan office workers are currently at their workplace on an average weekday, up from 49% in September 2022.
February 2023
Read report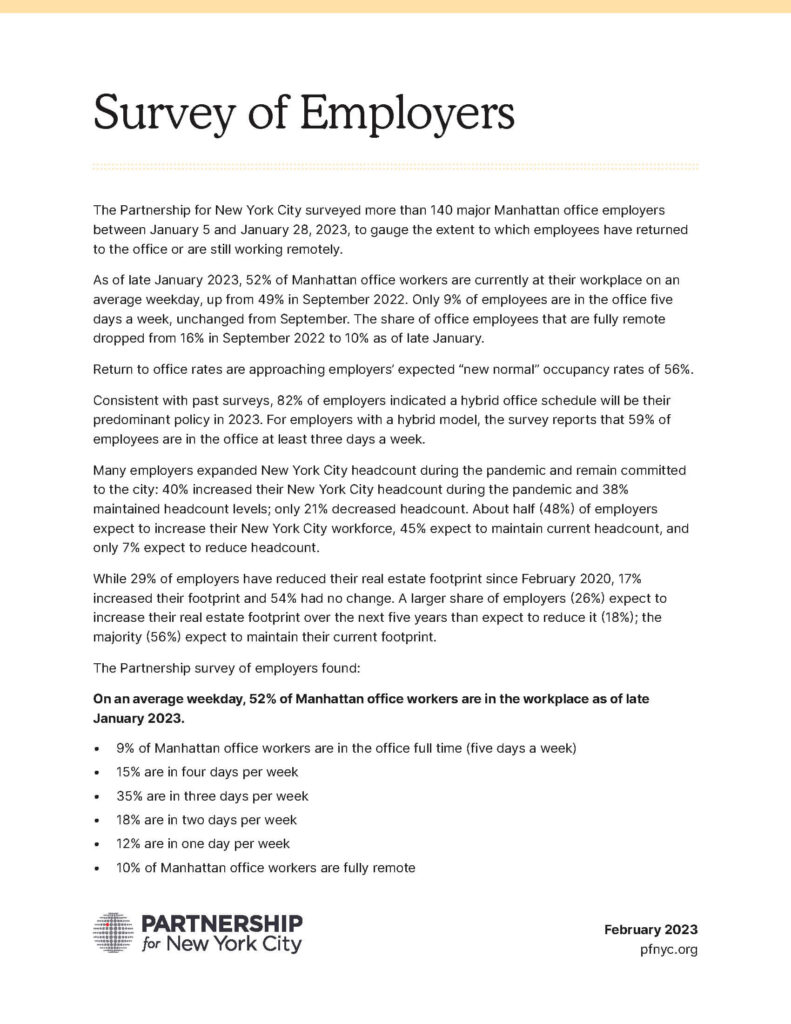 The Partnership compiled updated indicators of the city's economic status and signs of progress in its recovery from COVID-19.
December 2022
Read report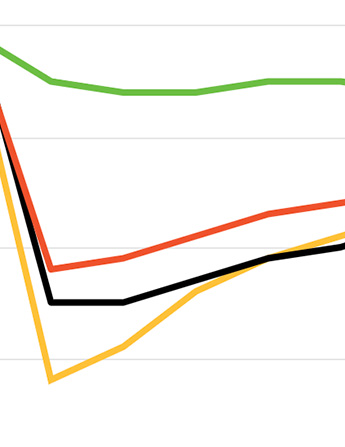 The Partnership publishes a quarterly dashboard of key indicators to measure progress or slippage in the city's private and public sectors.
March 2023
Read report