The Beauty in Wearing a Mask
This report details the changes in New York's health care planning, financing and delivery system that are necessary to achieve a healthier and more equitable city.
October 2020
Read report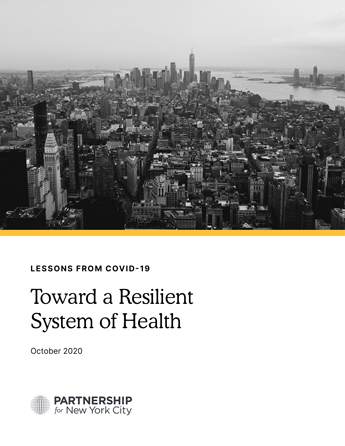 This report chronicles the impact to date of COVID-19 on New York City and the metropolitan region. It offers suggested actions to mitigate the damage of the pandemic and to forge a new value proposition for the city.
July 2020
Read report