Research
The Partnership serves as a resource of expertise and critical thinking for public policy makers, the media and others who aim to understand New York City's economy.
Featured Special Topics
This report details the changes in New York's health care planning, financing and delivery system that are necessary to achieve a healthier and more equitable city.
October 2020
Read report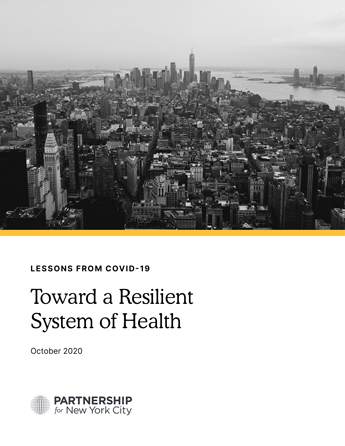 Featured Special Topics
This report chronicles the impact to date of COVID-19 on New York City and the metropolitan region. It offers suggested actions to mitigate the damage of the pandemic and to forge a new value proposition for the city.
July 2020
Read report